I always like to have a
"navy"
shirt in my closet because it can be wear with almost everything. But the years are the years and I had to renovate them, I spend a whole summer to find it. A day of our vacation we went to the shopping center of Tarragona and there I bought this shirt for €4 (at first I was not convinced for being so asymmetric but that's what makes it really different) and these shorts for €8. Sometimes in the last days of the sales you can find some treasure :) I did not hesitate to wear them for take a walk on the beach because let's be honest... the good weather is ending (I do not want). Thank you very much for your comments and have a great Thursday.
Siempre me gusta tener una camiseta "navy" en mi armario porque es muy combinable y te saca de más de un apuro. Pero las que tenía ya les empezaban a pesar los años y tenía que renovarlas, me ha costado todo un verano encontrarla. Un día de nuestras vacaciones nos acercamos al centro comercial de Tarragona y allí me compré esta camiseta por 4€ (al principio no me convencía por ser tan asimétrica pero es eso lo que le hace realmente distinta) y estos shorts por 8€. A veces en los últimos días de rebajas se puede encontrar algún tesoro :) No dudé en estrenarlos para dar un paseo por la playa porque seamos realistas... el buen tiempo ya está tocando fondo (muy a mi pesar). Muchísimas gracias por vuestros comentarios y que tengáis un gran jueves.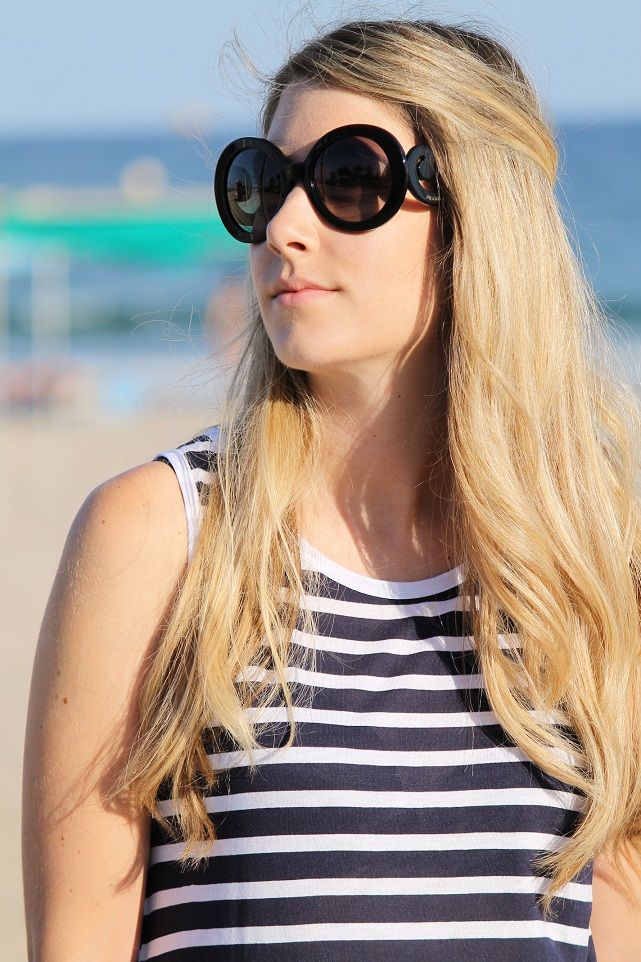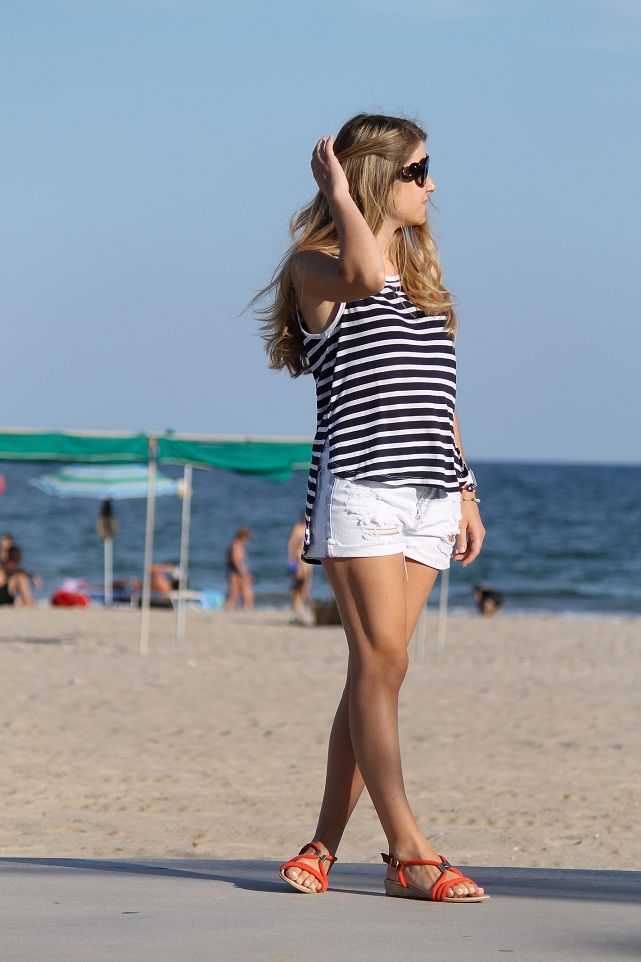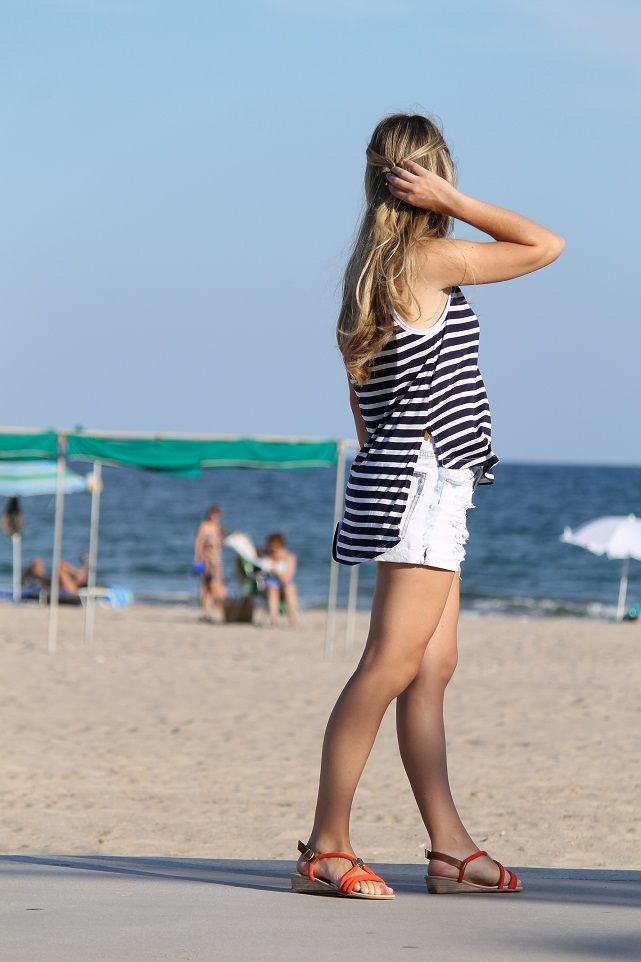 LOCAL SHOP SANDALS